New Interactive bESTology Features
bESTology now has features that allow you to directly interact with the site, collect points and badges for participation, and share your awesome creativeness with the world!
Let's see what's new and how to use these features.
To use our interactive features, you'll need to be logged in to the site. You can still use bESTology (as in past years) without the interactive features.

Use your BEST National Registry student login credentials (avatar and password) to login to the bESTology site.
Veteran BEST students: Your student logins are active for several years after your last participation with a BEST team.
If you are already registered with a BEST team THIS YEAR, just use the avatar/password that your parent created for you.
If you are not yet registered with a team THIS YEAR but participated last year

, just use the avatar/password that your parent/teacher/coach created for you last year. If you don't remember it, just ask your teacher or parent. Your parent can see and modify your credentials from their parent account.

If you participated last year but never had a student login, shame on someone; be sure your parent creates one for you THIS year! For now, see "new BEST students".
New BEST students: If you have never participated on a BEST team in the past, maybe you plan to join later this year or even if you don't, you can STILL participate in bESTology. See how to get your student login credentials here.
As a logged in user you'll have an online journal for capturing all of your research, notes, ideas, plans, and results from a bESTology lesson.  Each lesson has its own unique journal. Anytime the lesson refers to "grab your journal", you can now use the online journal. You are the only one that sees your journal entries. Each entry is dated and you can edit or delete past entries.  Just look for My Personal Journal at the bottom of each lesson page.
Now with every action you take from logging in to following a link can gain you points and statistics that translate into badges over time. There are numerous levels of badges that you can earn over your lifetime with bESTology.  Start working and collecting badges today. They reflect your accomplishments and progress as you work toward becoming the world's greatest bESTologist!






















Researching Through Links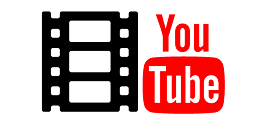 bEStologist (combined activities)








Create & Share Photo Journal
Show what you have done in your quest to become the ultimate bESTologist. Share your fabulous creations, charts, posters, models, or anything that you create during your weekly bESTology lesson. Take a photo of it and share it through your mobile device and our BEST Photo Sharing app. Nothing to download or install. Just scan the QR code to get connected to the bESTology Create & Share gallery.
This QR Code is available on the right-side menu of every bESTology lesson page.
After you have connected, you'll stay connected for up to 24 hours. Upload all your shared photos during that time. Approved photos should show up on the bESTologists' gallery within 24 hours after upload.
WARNING: A good bESTologist only shares photos that are relevant to the lesson.  Your photos WILL be reviewed and approved before posting. This might take up to 24 hours. Abuse of the system can result in banning you from using the Create & Share feature.